Different Types of Barges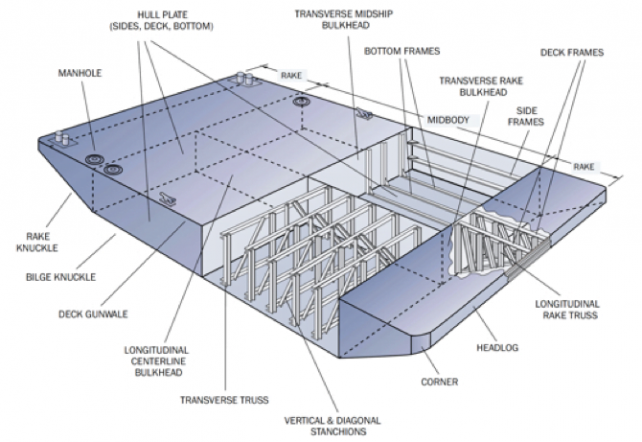 INLAND BARGES
Inland barges comprise the majority of barges operating on the inland waters. These types of barges are designed to operate on canals, rivers, bays, and inland lakes. Inland barges' aim is providing the most economical mode of transportation for oversized, large volume, or high-density cargos.
Different sizes of barges and configurations assist in the transportation of specific materials and project execution. Barges are an inbuilt part of the development of the various industries and communities that depend on the waterways.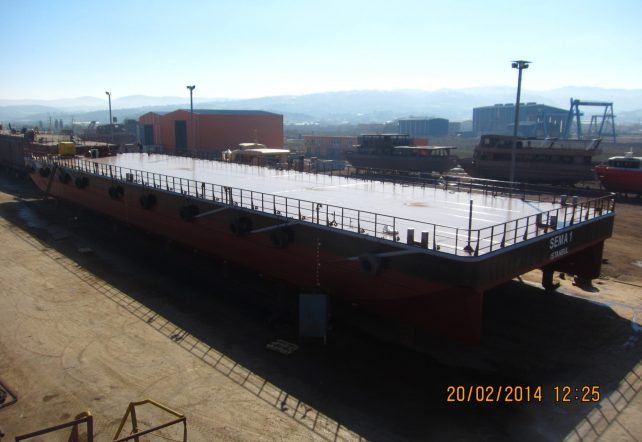 DECK BARGES
This type of barge is designed to carry cargo on its deck and differ in size and structural design, depending on its aimed use. Deck cargos include such as piling, pipe, fabricated structures, heavy equipment, rock, palletized material, or even horses, cattle, and rocket boosters. In some cases, certain liquid cargos may be carried in the interior watertight sections. Deck barges are also used as work platforms for machinery and workes, in this way serving as an extension of the land. Some of the deck barges may have raised rake decks. Here is the very good DECK BARGE sample named SEMA-1 which belongs to our company.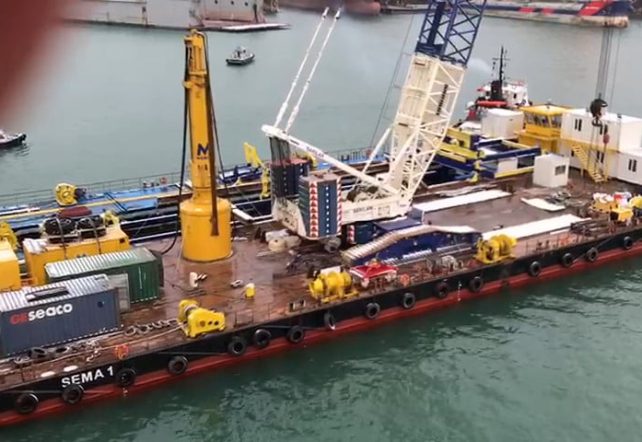 SPUD AND CRANE BARGES
Spud barges are specially built to support a working crane or an excavator. Spud barges typically have a boxed stern to ensure maximum flotation while operating a crane. The extra reinforced keel is generally provided under the crane working area by use of additional bulkheads, internal trusses, or deck frames. Wooden crane mats help distribution the concentrated load and providing traction for the crane. Spud barges can also be used for general cargo transportation or as a work platform. The operation of the spuds is operated by a crane placed aboard the barge or by a spud-winch that may be installed. Another option is embarking a crawler crane on to Deck Barge like the flattop deck barge SEMA-1, mooring is completed by 4 point mooring system to provide the stable working condition.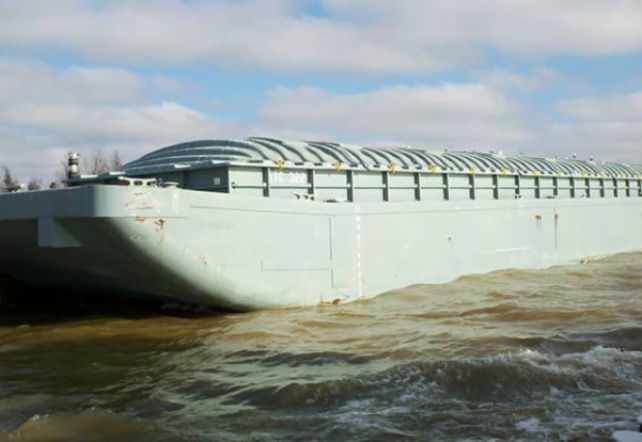 HOPPER BARGES
Hopper barges usually have double-hull construction, wherein the sides and bottom of the cargo hold are separated from the hull by void spaces. These types of barges are designed for efficient transport of commodities in bulk, such as coal, grain, ore, sugar, steel, timber products, aggregates, and numerous other cargos.
Hopper barges have a single raked, double-raked, or boxed hull configuration. The hoppers can be covered or open. Covers provide protection of cargos from the external factors. Covers may be installed as roll-top (telescoping), or lift-off (stacking) type.
Hopper Barges have also subtypes like split hopper barge and bottom door hopper barge with gear or gearless.
USE OF BARGES
• The use of barges has witnessed a severe decline but not complete extinction. Barges can successfully transport items in bulk with lower transportation costs than other modes of transportation. Another main reason for their usage is that these are available in different sizes (like with smaller capacities of 1400 tons to even larger of 2700 tons) and can be employed as per the need for goods to be transported.
• For traveling in calm water, either upstream or downstream, self-propelled barges can be used which can propel on their own and facilitates successful transportation of any sort of cargo (either dry or liquid).
• In most of the cases, the design of a barge is carried out for a specific water body and that barge has to serve in only that water body throughout its life. In all cases, if that barge is used to serve in any other water body with a high flow rate or to be operated for an upstream route, then this barge can voyage only with tugged or assisted by a tug boat.
• Royal Barges can be used for the celebration of certain occasions by the royal family. These barges are still owned by monarchs of the United Kingdom and provide a luxurious destination celebration of an event.
• Barges are mostly used for the transportation of coal and grain on coastal waters. These barges help to save a huge sum in transportation against other transportation methods.
• The capacity of the goods to be transported can be enlarged considerably when it's transported by barges because in a single voyage one or more barges could be towed by the tug boat and which makes transportation more economically.